Hypnotic Solutions is a premier provider of medical hypnotherapy services in Cincinnati, Ohio. Open since 2002, Hypnotic Solutions has the experience to offer customized sessions to provide effective solutions to life's problems.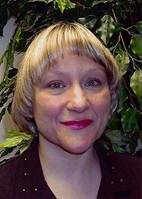 Margaret Arthur, RN C.Ht., EFT-ADV, is a certified medical hypnotherapist. She is a 2002 graduate of the Cincinnati School of Hypnosis in Milford, Ohio. Founded in 1974, by Dr. James Ward, the Cincinnati School of Hypnosis is certified through the International Medical & Dental Hypnotherapy Association. Margaret is a 1984 graduate of Northern Kentucky University, and in May 2008 she became a certified pain relief specialist.
In addition to her work at Hypnotic Solutions, Margaret works part time as a registered nurse certified in physical rehabilitation at an area hospital. She brings a decade of hypnosis expertise to address each and every unique situation.