Hypnotic Solutions
Hypnotic Solutions is a provider of medical hypnotherapy, hypnosis, and EFT – serving the greater Cincinnati, Ohio region for over a decade. Hypnotic Solutions has the experience to offer customized sessions to provide effective solutions to life's problems.
Margaret Arthur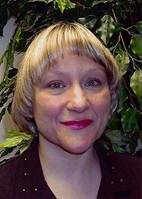 Margaret Arthur, registered nurse and certified hypnotherapist, graduate of Northern Kentucky University, has 31 years of nursing experience and has been practicing Medical Hypnosis and Emotional Freedom Techniques (EFT) in her Springdale office since 2002.
Margaret is owner and founder of Hypnotic Solutions in Cincinnati and is a Certified Medical Hypnotherapist through the IMDHA and Advanced Certificate EFT Practitioner. She also holds hypnosis certificates in pain management and medical hypnotherapy.
Heath Promotion
Group Sessions are offered at The Healing Space of Cincinnati, every third Tuesday. These Group Sessions include: Weight Management, Smoking Cessation, and Stress Management. For information go to: http://thehealingspacecincinnati.org/